Why is every business – from global enterprises to NGOs – asking this question today? 'Broad' answer: In today's social media-obsessed world, businesses want to increase customer engagement and earn better returns on their marketing investments. Here, Digital Marketing plays a critical role in increasing a brand's awareness through engagement- and conversion-driven customer interactions. Check out the 5 situations below and decide if you need to hire a Digital Marketing agency. The answer will be obvious pretty quickly!
1. Your strategic business direction is already on-course
Do you know your competitors and market realities? Have you created solid user personas that tell you who your customers are? Do you understand how your customers use different online/offline resources to find information and make purchase decisions? Did you answer NO to any of these questions? Hire a Digital Marketing agency!
2. Enhance Brand Outreach and Brand Recall Value
Through Digital Marketing activities like Social Media Optimization, Search Engine Optimization and email marketing, you can create and maintain a digital presence. You can also grow your online brand reputation through Digital Marketing. By taking part in interactive community conversations, you can deliver greater value to your target audience. Digital Marketing also makes 're targeting' possible and can boost online sales which increases your brand's value and profits.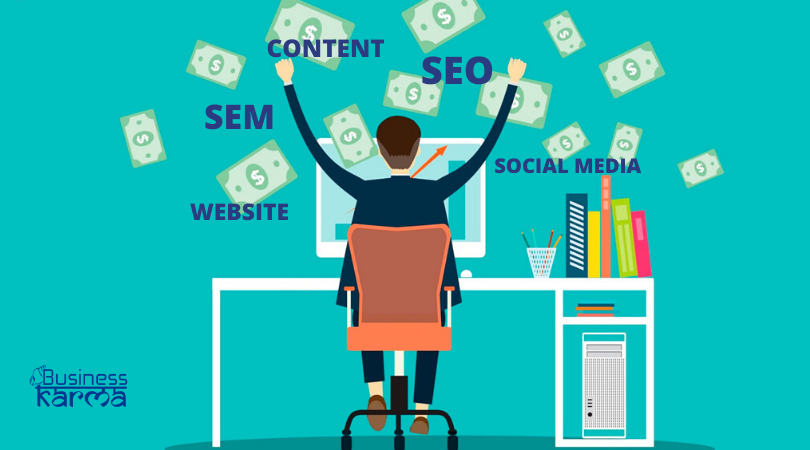 3. Middle Management team to care of daily affairs
Every business needs long-term strategic direction to grow. As a business owner, you cannot afford to be putting out short-term fires every day. But, if you are able to focus on developing or implementing successful marketing strategies you, don't hire a Digital Marketing agency!
Let's be honest, are you?
A Digital Marketing agency can handle and promote your digital presence so you can focus on growing your business. Let them manage your 'hashtags' and digital 'pixels' while you concentrate on strategic relationships and long-term goals!
4. Expand to newer business dimension
You're probably already aware of your industry's trends, perspectives and best practices. But is your 'myopia' limiting you from identifying new growth opportunities? Here's where a Digital Marketing agency can help! A competent Digital Marketing agency can offer broader perspectives and insights that you can tap into in order to develop innovative marketing techniques at lower costs while generating greater profits.
5. Better visibility on marketing spends
A Digital Marketing agency often has specialized resources with expertise in different areas of digital marketing. Their tailored services can be seamlessly leveraged to benefit your firm's marketing objectives. Therefore you get a lot of bang for your marketing buck. Another huge benefit of Digital Marketing is that everything is measurable and 'tweak able' thanks to data-oriented tools like Google Analytics. You will know if your digital campaigns are doing well or not so you can easily find relevant solutions to problem areas.